Portable Document Format (PDF) was initially developed by Adobe around 3 decades ago. PDF files can be made of text, links, audio, video, form fields, buttons, and business logos. This is the easiest and safest method to share data. There are times when we want to manage, add, edit, split or merge PDF files.
There are manual processes to manage or merge PDF files but it can be tedious and tricky for users. You can also make use of an online PDF manager to create and manage PDF files. The best option to perform this task is to use the best PDF manager. Here are a few of the best methods to manage PDF files.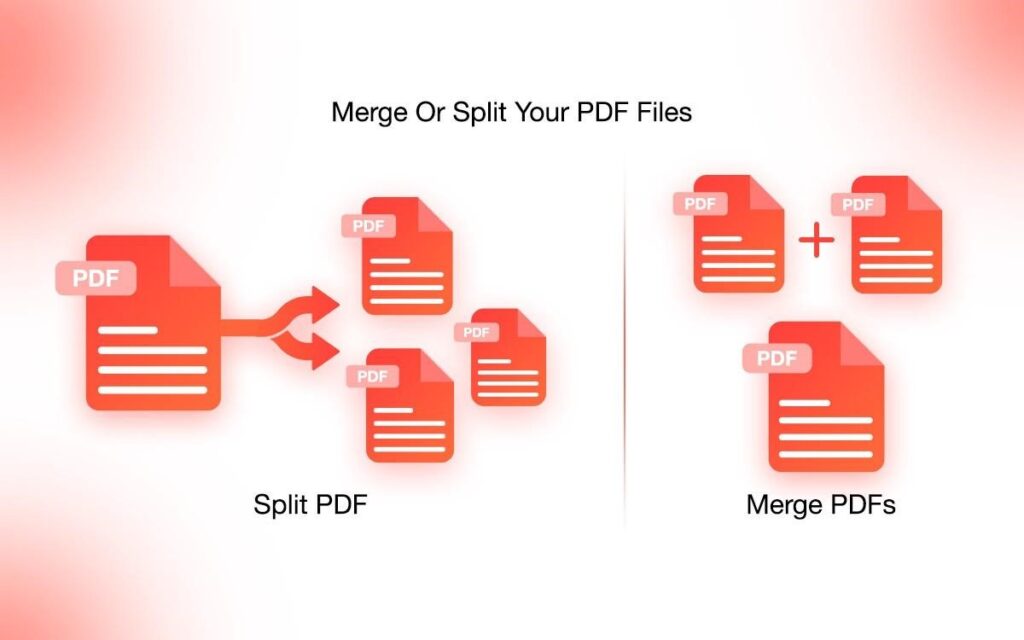 Merge PDF Files Using Adobe Acrobat DC
These steps can help you send fewer attachments, navigate easily, organize pages, or manage and merge PDF files on the go. Adobe Acrobat DC is the best tool in its category to manage PDF files. Adobe Acrobat DC FREE trial comes pre-installed with the brand-new OEM machines. If it is not installed, you can download and install the free trial from its Official Website.
Step 1. Access the Acrobat DC and click on the Tools tab to select the "Combine files" option.
Step 2. Click on 'Add Files' to select the files you wish to merge. You can merge multiple PDF files, documents, pictures, or more in a mixed PDF file.
Step 3. You can drag to arrange, reorder, or delete items from the PDF file. Once your PDF file is arranged or set in order, you can proceed with the merging process.
Step 4. Click on the Combine button on the top, give it a file name and download the file once done. Save the PDF file once done by clicking on the Save button!
Merge PDF Files Online
If you do not deal with a lot of PDF files and this is one of the odd tasks for you, instead of buying a PDF editor software for your device, you can also try a few online portals to merge PDF files and manage data wisely. There are dozens of online PDF manager portals however we can trust the best online portal to manage and merge PDF files.
Step 1. Access your browser and go to the Adobe Acrobat Online Editor page.
Step 2. Click on the Select Files button to browse and select your files to merge. You can also Drag & Drop PDF files in the rectangular area to merge them quickly.
Step 3. Click on the Merge button on the top to merge PDF files online.
Use the Best PDF Manager
The Best PDF Manager can automate the process and help you manage your PDF files easily. It is a quick solution to open, create, merge PDF files, split, rotate, organize or print PDF files quickly.
Advanced PDF Manager
Category: PDF Manager
License Type: Single-device
Product Version Number: 1.0.1000.1116
Trial Version: Available with limited features
Money-Back Guarantee: Within 60 days from the date of purchase
Compatibility: Windows 11 & earlier versions
Developer: Tweaking Technologies
Price: $39.95/annually
Advanced PDF Manager is one of the best PDF managers for Windows 11 and earlier versions in 2022. It allows you to merge, split, add, delete, rotate, crop, individual, or multiple pages, find duplicate PDFs, and manage PDF files. You can change orientation, make copies, password protect PDF files, and print or share PDF files directly from the application. You can also add different objects, shapes, text, signatures, add forms, or more to your PDF document in the creating or editing phase.
Advanced PDF Manager comes with 14 days of a trial version that allows you to try and test all the features of the best PDF manager. As you install the product, it gives you a virtual tour of the product and its features. It also allows you to create a duplicate of PDF pages or PDF files before you make any changes to the original file. Changes will not be saved with the trial version.
Advanced PDF Manager has the best PDF viewer with multiple views like (Collapse View, Small Multiview, Medium Multiview, Large Multiview, or Single Multiview) options. You can add a blank PDF or add pages to an existing one before you merge PDF files with this smart PDF editor software. It has a user-friendly interface that puts all the options on the same console to easily customize your PDF files. It's the best free PDF editor and PDF manager tool to offer the best PDF management.
Final Words
Sending multiple PDF files can be irritating while sharing information with your colleagues. If you can merge PDF files, you can share a single document instead of multiple shares. There are different methods to merge PDF files. You can use the inbuilt Adobe Acrobat DC if it is installed on your computer, merge PDF files online or make use of the best PDF manager for Windows. It offers a 360-degree PDF management solution for all your editing needs. Merge it up with the Advanced PDF Manager for Windows!